scratch lab : register now!
Welcome to Scratch lab dj institute
Register for classes today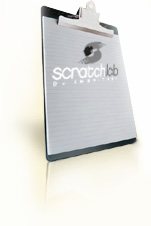 You can register for Scratch Lab by downloading the form and either scanning and emailing it or bringing it into the facility. You are also welcome to come in and take a look around before signing up. Please see the contact page for address and email info.
Download Registration Form
If you would like more information, please contact info@scratchlab.ca.